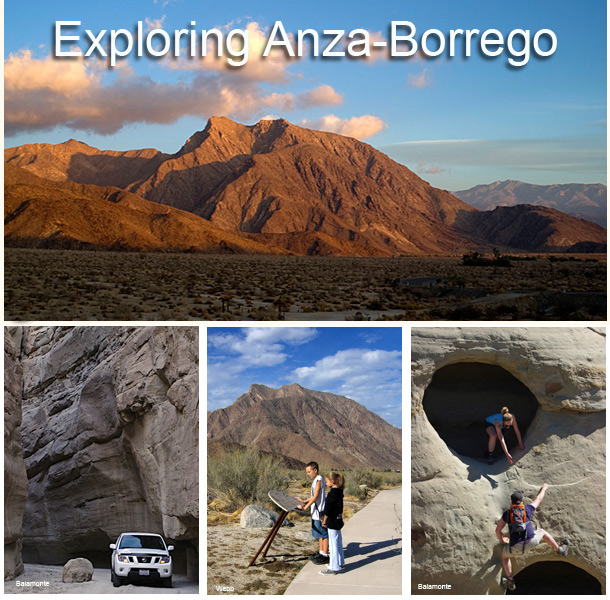 This guide to Anza-Borrego Desert State Park is divided into three parts:
North Anza-Borrego — Solitude and scenery in the high country of the Santa Rosa Mountains and the canyons below. Access to the Borrego Badlands and the creature comforts of Borrego Springs.
Central Anza-Borrego — Heart of the desert from the mountains to the Salton Sea and up and down along the historic Southern Emigrant Trail. Borrego Badlands. Vallecito-Fish Creek Badlands. Scenic Split Mountain Gorge. Ocotillo Wells State Vehicular Recreation Area.
South Anza-Borrego — From the incredible rocks of the Jacumba Mountains to the magnificent sands of the Algodones Dunes.
It's these three parts of Anza-Borrego that this section is about. Take your pick: North, Central, or South.
See Also : Anza-Borrego Weather
| | |
| --- | --- |
| | Internet - Free WiFi Hotspots: Christmas Circle in Borrego Springs now has free wireless internet access. The Borrego Springs Library, inside and outside, also has free wireless access. |